House is a key element of American Dream. It is a crucial for one's feeling of lives and happiness. We have compiled the five counties' market information of single family house so that you can keep a close eye on the current situation of the market, and provide a good foundation for your decision making in buying or selling your next property.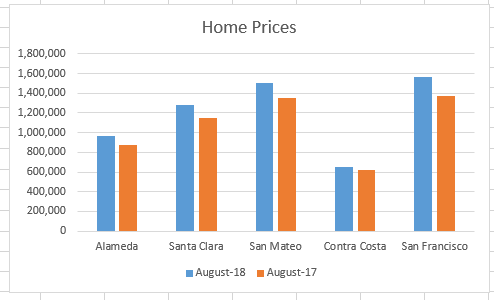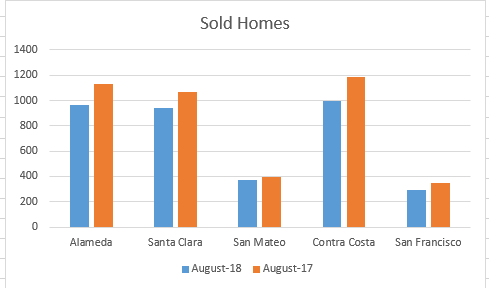 From the figures above, the prices of homes increased from August 2017 to 2018. The highest increase is San Francisco with over 13% increase. The least increase is Contra Costa with only about 4%.
Compared to last year, the inventory has dropped. The greatest drop is almost a draw between Contra Costa and San Francisco with over 16% less homes! San Mateo has the least drop with around 7%.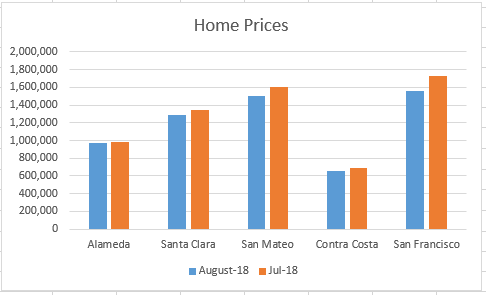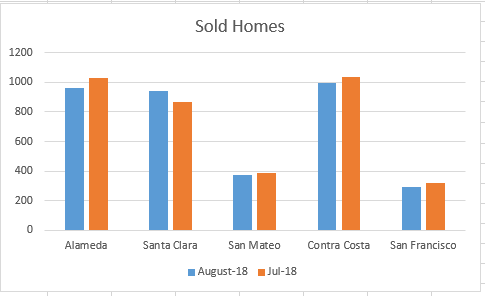 As the temperature drops, so do the prices. This is expected as most homes are sold during Summer. The price decline of counties scale from less than 2% with Alameda, to around 5% for Santa Clara, San Mateo, and Contra Costa, to a huge difference of 9.55% for San Francisco.
The homes sold chart has a general decline of at least 3% for all counties except Santa Clara who instead has a gain of 8.5%. The greatest dive is Alameda with almost 7%.